The Different Types of Trucking Jobs:
Which One is Right for You?
Trucking is a diverse industry with various types of trucking jobs to suit different preferences and skill sets. Choosing the right one depends on your personal interests, lifestyle, and career goals. Here are some common types of trucking jobs to consider: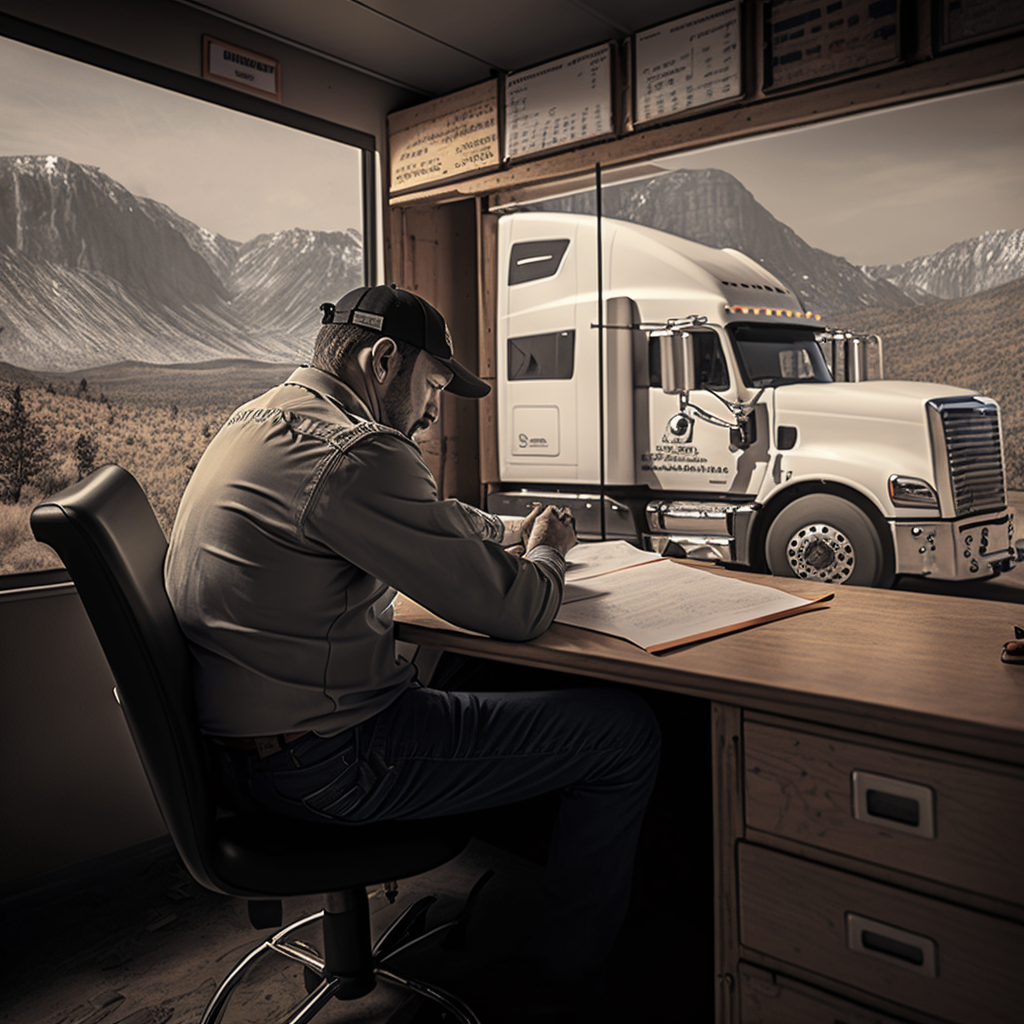 Long-Haul Trucking: Long-haul or over-the-road (OTR) trucking involves driving large distances, often across state lines. OTR drivers are away from home for extended periods, sometimes weeks at a time. This job typically pays well but requires a high level of commitment and the ability to handle long hours on the road.

Regional Trucking: Regional trucking involves shorter hauls, typically within a specific region or several states. Regional drivers usually get home more frequently, such as on weekends. This type of job can provide a balance between being on the road and spending time at home.

Local Trucking: Local trucking jobs involve driving within a specific city or local area. These jobs often offer predictable schedules and allow drivers to be home every night. They are suitable for individuals who prefer a stable daily routine and value family time.

Dedicated Routes: Dedicated route drivers work for specific companies and transport goods between the same locations regularly. These jobs often provide a consistent schedule and can offer job security and familiarity with the route.

LTL (Less-Than-Truckload) Trucking: LTL drivers transport smaller shipments that don't fill an entire trailer. They make multiple stops to pick up and deliver freight, which can be physically demanding. LTL jobs may involve local or regional routes.

Intermodal Trucking: Intermodal drivers transport shipping containers between rail yards, ports, and other locations. This job may involve a combination of driving and securing containers. It often requires a strong focus on safety and attention to detail.

Flatbed Trucking: Flatbed drivers haul loads that require an open trailer, such as construction materials, machinery, or oversized items. This type of trucking job may involve more physically demanding work in securing and tarping loads.

Tanker Trucking: Tanker drivers transport liquids, such as chemicals, petroleum, or food-grade products. Safety and proper handling of hazardous materials are essential in this job.

Refrigerated Trucking (Reefer): Reefer drivers transport temperature-sensitive cargo, like perishable goods or pharmaceuticals. Maintaining the correct temperature throughout the journey is critical in this role.

Team Trucking: Team drivers work in pairs, taking shifts to keep the truck moving continuously. This can be an efficient way to cover long distances and can lead to higher earnings, but it also requires good communication and compatibility with a driving partner.

Owner-Operator: Owner-operators own and operate their own trucks, often leasing them to carriers. They have more control over their schedules and income but also carry additional responsibilities like maintenance and administrative tasks.

Specialized Hauling: Specialized trucking jobs involve transporting unique or oversized cargo, such as automobiles, livestock, or hazardous materials. These jobs require specialized training and may come with higher pay.